Operating from its headquarters in Dickson, TN, CHASE provides pipeline contractors, private industry trucking companies, marine subcontractors, municipalities, and other industries with the development of policies and plans, drug and alcohol testing , rapid collection, results reporting, follow-up with Employee Assistance Services, extensive record keeping, government-required background checks,random testing and compliance reporting.
CHASE, LLC opened its doors in 1991 to assist pipeline construction companies in creating and implementing employee substance abuse programs after Congress passed new federal guidelines related to DOT mandated Drug Free Workplace initiatives. It has since grown to become one of the country's most respected third party administrators, offering an array of services to a diverse industry cross section.
Policy and Plan Development
Working with HR representatives and corporate safety administrators, CHASE, LLC tailors written plans and policies to suit the employer, their workforce and the work being performed. Further, CHASE plans respect the employees' privacy, provide detailed descriptions of exactly what is prohibited, and ensure compliance with DOT requirements and company specific policies. Since regulations change from time to time, CHASE also provides regular written updates; ensuring clients adhere to adopted standards to maintain a Drug Free workplace.
Substance abuse policies vary widely. Some simply prohibit the use of drugs and alcohol, while others state the prohibition and more clearly define the provisions for sample collection and testing both pre- and post-employment. Employers subject to federal drug testing laws must also ensure that their written policies conform to applicable standards. CHASE will work with your company to ensure that your policy and plan meets federally mandated requirements.
Drug Screening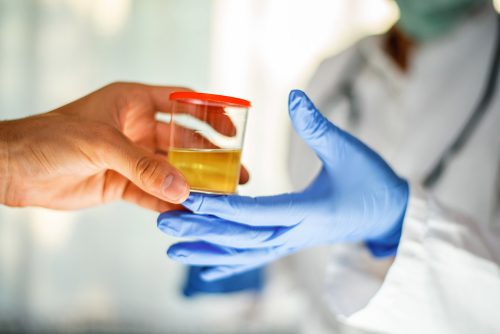 CHASE, LLC uses a three-phased screening methodology for each test it oversees, consisting of collection, laboratory testing, and results reporting. During each phase, CHASE representatives utilize best practices and adhere to strict guidelines to ensure accurate, timely results.
Specimen Collection-CHASE, LLC takes care of all the logistics related to the collection of specimens for testing purposes. Partnering with health and occupational clinics nationwide, CHASE provides convenient locations for sample collection. When indicated, CHASE can perform on-site collections with collectors who can travel on short notice to ensure minimal lost job time. On most occasions specimens collected are sent to the lab on the same day of collection.
Laboratory Testing – CHASE maintains relationships with SAMSHA certified laboratories that can provide results in a timely, accurate manner. Insured against liability, CHASE partner labs follow strict quality control guidelines and can generally report negative test results to CHASE representatives in less than 24 hours.
Result Reporting – In most situations CHASE is able to report negative results the day after collection.
When a specimen tests positive for screened substances, one of CHASE's Medical Review Officers conducts a phone interview with the donor to assess reasonable explanations for the positive result. Following the interview, the MRO, a fully insured, board certified physician, will issue a final report to the employer.
Employee Assistance Services
CHASE's staff can help to locate appropriate counseling and treatment programs for employees who have a violation of the substance abuse policy. Following program completion, CHASE works with the employer or employee to assist the employee in becoming qualified for rehire.
Compliance Reporting/Record Keeping
CHASE, LLC will work with your company to maintain compliance with all drug and alcohol testing requirements according to federal or state regulations or client specific requirements.  Our compliance department focuses on timely reporting to various auditing agencies and provides necessary compliance reports, audit and documentation requests as required on monthly, quarterly, semi-annual or annual basis. Everything we do is ultimately to keep your company in compliance with drug and alcohol testing requirements.
CHASE, LLC maintains detailed records of all drug and alcohol testing documents.  Records are stored and maintained according to DOT requirements for record keeping.
Random Testing
Regular random testing is essential for an effective drug and alcohol program and employers subject to federal regulations are required to implement random testing programs. CHASE, LLC's helps to facilitate this process by providing employers with active employee rosters from which names are selected.   Random selections are completed using a computer based random number generator. CHASE assists with locating collection facilities, laboratory testing and results reporting in a manner to minimize the employee's time away from work.   All random testing is completed specific to federal or state regulations or company specific guidelines where federal regulations do not apply.
Drug/Alcohol Background Checks
When a company, i.e. any DOT regulated employer, is required to conduct pre-employment drug and alcohol history checks, CHASE, LLC offers a program to help make certain that your company's hiring decisions are safer and more cost effective.  Our background check screening department is staffed with skilled professionals who are familiar with the DOT regulations related to the drug and alcohol history checks.  CHASE has an extensive database of employer contacts and, with the applicant's written consent, can contact the applicant's previous employers to check for any drug and/or alcohol test violations and any subsequent substance abuse professional assessments.
FMCSA Clearinghouse
The FMCSA Clearinghouse, effective January 6, 2020, was developed by FMCSA and Mandated for all employers who employ CDL drivers who are tested under DOT/FMCSA authority.  As your TPA, CHASE, LLC can assist you with your Clearinghouse employer responsibilities including conducting full and limited queries, reporting violations, and entering return-to-duty and follow-up testing information.
Training
SUPERVISOR TRAINING
Often some of the first to deal with potential substance abuse, workplace supervisors are expected to recognize indicators of potential drug/alcohol-related problems, to know when and how to confront employees, and to follow through with procedures and documentation to avoid potential legal entanglements related to employee privacy or regulatory compliance.  
CHASE, LLC offers supervisor training, to make certain that management teams and safety administrators understand both federal and client-specific drug and alcohol mandates and regulations.  Note that in a DOT-regulated workplace, Supervisor Training is required. Please call for pricing.
DER TRAINING
For individuals responsible for handling components of an employer's drug testing program as the Designated Employer Representative (DER) for their company, CHASE offers access to an online, self-paced training class to cover the basic roles and responsibilities of a DER.  The course also covers compliance management and best practices related to managing a program. Please call for pricing.
COLLECTOR TRAINING
Some companies find it helpful to have Safety staff or others qualified to do collections for drug/alcohol testing inhouse.  CHASE can assist with facilitating such training, including utilizing third party training partners to complete the required steps – review of materials, successfully completing an online course, and performing a proficiency demonstration (mock collections).  Trainees will be introduced to DOT collection guidelines and paperwork protocols, as well as guidance and best practices for preparing a location for testing, interacting with donors throughout the collection process, and responding to various problem collection scenarios. Please call for pricing.