Services
Operating from its headquarters in Dickson, TN, CHASE provides pipeline contractors, private industry trucking companies, marine subcontractors, municipalities, and other industries with the development of policies and plans, drug and alcohol testing , rapid collection, results reporting, follow-up with Employee Assistance Services, extensive record keeping, government-required background checks,random testing and compliance reporting.
CHASE, LLC opened its doors in 1991 to assist pipeline construction companies in creating and implementing employee substance abuse programs after Congress passed new federal guidelines related to DOT mandated Drug Free Workplace initiatives. It has since grown to become one of the country's most respected third party administrators, offering an array of services to a diverse industry cross section.
Policy and Plan Development
Working with HR representatives and corporate safety administrators, CHASE, LLC tailors written plans and policies to suit the employer, their workforce and the work being performed. Further, CHASE plans respect the employees' privacy, provide detailed descriptions of exactly what is prohibited, and ensure compliance with DOT requirements and company specific policies. Since regulations change from time to time, CHASE also provides regular written updates; ensuring clients adhere to adopted standards to maintain a Drug Free workplace.
Substance abuse policies vary widely. Some simply prohibit the use of drugs and alcohol, while others state the prohibition and more clearly define the provisions for sample collection and testing both pre- and post-employment. Employers subject to federal drug testing laws must also ensure that their written policies conform to applicable standards. CHASE will work with your company to ensure that your policy and plan meets federally mandated requirements.
Drug Screening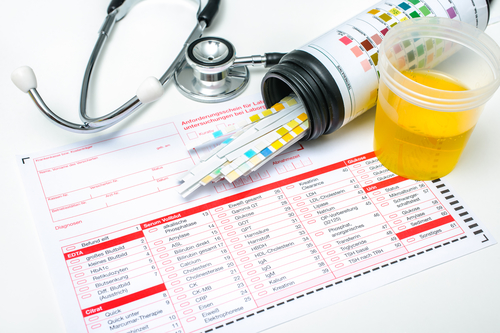 CHASE, LLC uses a three-phased screening methodology for each test it oversees, consisting of collection, laboratory testing, and results reporting. During each phase, CHASE representatives utilize best practices and adhere to strict guidelines to ensure accurate, timely results.
Specimen Collection-CHASE, LLC takes care of all the logistics related to the collection of specimens for testing purposes. Partnering with health and occupational clinics nationwide, CHASE provides convenient locations for sample collection. When indicated, CHASE can perform on-site collections with collectors who can travel on short notice to ensure minimal lost job time. On most occasions specimens collected are sent to the lab on the same day of collection.
Laboratory Testing – CHASE maintains relationships with SAMSHA certified laboratories that can provide results in a timely, accurate manner. Insured against liability, CHASE partner labs follow strict quality control guidelines and can generally report negative test results to CHASE representatives in less than 24 hours.
Result Reporting – In most situations CHASE is able to report negative results the day after collection.
When a specimen tests positive for screened substances, one of CHASE's Medical Review Officers conducts a phone interview with the donor to assess reasonable explanations for the positive result. Following the interview, the MRO, a fully insured, board certified physician, will issue a final report to the employer.
Employee Assistance Services
CHASE's staff can help to locate appropriate counseling and treatment programs for employees who have a violation of the substance abuse policy. Following program completion, CHASE works with the employer or employee to assist the employee in becoming qualified for rehire.
Record Keeping/Compliance Reporting
CHASE, LLC maintains detailed records of every substance abuse test it administers. These records are stored for the required number of years as designated by law and/or per client request.
Compliance reports, audit requests and required documentation are submitted on request.
Drug/Alcohol Background Checks
If a company is required to conduct pre-employment drug and alcohol background checks, CHASE, LLC offers a program to help make certain that your company's hiring decisions are safer and more cost effective. Our background screening department is staffed with skilled professionals who are intimately familiar with the DOT laws governing individual drug and alcohol history checks with applicant's consent. CHASE staff can confidentially contact an applicant's previous employers to check for any history of drug and/or alcohol test violations and any subsequent substance abuse professional assessments.
Random Testing
Employers subject to federal drug-free guidelines are required to implement random testing programs. Private companies may also implement random testing. CHASE, LLC's extensive record-keeping and data warehousing helps to facilitate this process by providing employers with active employee rosters from which names are selected. Once employees are identified via random computerized selection, CHASE handles all logistics related to sample collection, laboratory testing and results reporting in a manner to minimize time away from work. All random testing is done under the provisions of federal DOT rules or company specific guidelines for those who do not test under DOT rules and regulations.
Supervisor Training
Often some of the first to deal with potential substance abuse, workplace supervisors need adequate training to know when and how to confront an employee about a potential problem. Further, they need to be knowledgeable regarding particular diseases and well versed in company policy to avoid potential legal entanglements related to employee privacy.
CHASE, LLC offers supervisor training, to make certain that management teams and safety administrators understand both federal and client-specific drug and alcohol mandates and regulations.